---
WHAT WE DO:
Keane Machines was established in 1994 as a re-seller of used, discontinued, refurbished, and hard to find telecommunications and networking equipment. Our scope includes the following categories:
CENTRAL OFFICE AND PBX SYSTEMS & PARTS, VOICEMAIL, CELLULAR AND WIRELESS GEAR, PHONES AND KSU (KEY SERVICE UNITS), NETWORKING HARDWARE, ROUTERS, MODEM, MUX, CSU/DSU, T1, VOICEMAIL, POS AND BANKING EQUIPMENT
We specialize in finding needles in haystacks. If we don't have the equipment your looking for in stock, we will aggressively seek that equipment for you. Unless otherwise stated, all of our equipment comes with a minimum of 30 days warranty. Keane Machines is dedicated to doing business ethically, professionally, and profitably. If you need it, we will find it!
Our technical wizards have the finest young minds in the electronics industry.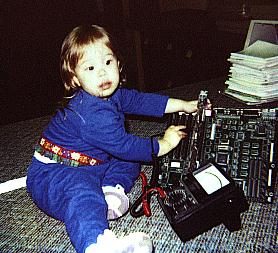 CISCO: (CURRENT REQUIREMENTS AS WELL AS ITEMS WE PURCHASE ALL THE TIME FOR STOCK)

CERENT 15454 OC48 LR1550 15327-OC48-1L15 15327-XTC WS-C3750-TS WS-C3750-48TS WS-C3750G-24T WS-C3750G-125 15454-FTA1 15454-DS3N-12E 15454-G1000-4 15454-GBIC-2X 15454-GBIC-LX UBR10012 UBR10-PWR-AC UBR10-TCC+ UBR10-1GE 15454OC48E-54.13 15454-EIA-BNC-A48 CP7936 15454 XC-VT 15454-TCC2 15454-EC1-12 15454-E100T 15454 OC48IR1310 15454-DS1N-14 15454-TCC+ 15454-XL-VT 15454-OC48-IR-1310 15454-DS3N-12 IP7960 PHONES, IP7940 PHONES, CP7960 PHONES, CP7940 PHONES, SELSIUS, 12SP+, 7206VXR, UBR7246, UBR7223, UBR-MC16C, UBR-MC16S, WS-C6509, AS5300, AS5350, GSR12, GSR 120012, CATALYST 4006, 3662, 3661, 3660, WS-X4148RJ, LIGHTSTREAM LS1010, VIP4-80, WS-C3524-XL-EN, WS-C3548XL-EN, 2509, 2511, 2513, 2522 , 2610, 2621, 2620, 2650, 2651, 2600M, 2611, 3620 3640 AND PARTS!!!, WS-C2924XL-EN, PIX 515, PIX-520, PIX-525, WS-X5234-RJ45, WS-X6348-RJ45, WS-X6408-GBIC, WS-X6416-GBIC, AS5350 VOIP, OC48LD15-50, OC12LR15-50, NM-4T1-IMA, PA-2T3+, CE-570, CE-507, CE-505, CE-550 CACHE ENGINES, WS-C2948G, VPN3000 VPN 3030, WS-C4912G, AS5800, 7204VXR, LOCAL DIRECTOR LDIR430, LDIR-416, LDIR420, PA-MC-8T1, WS-C2916M-XL, CX-AIP-E3, PA-4T, WS-X5304-40, WS-C2626, WS-C5508/2, 7140, NPE-400, NM-16A, NM-32A, UBR-MC28C, AS535-DFC-8CT1, CE-560, RSP8, WS-C3550-48-EMI, WS-C3550, 3550, WS-X6608-T1, IDS-4235-K9, OSR-7609, NM-1T3, NM-1E3, PA-MC8TE1+, WS-X6182-2PA, WS-X6KSUP2-2GE, VOIPMEDAI, ICS7750 INTEGRATED COMMUNICATION SYSTEM, SN5420 STORAGE NETWORK, MCS-7825 MEDIA CONVERGENCE, WS-X4124-FX-MT, WS-X4418-GB, CVPN5002 VPN 5002, CVPN3015 VPN 3015, WS-C4908G-L3, DS-C9509 MDS MULTILAYER SWITCH, WS-X4232-L3, WS-X6380-NAM, NM-1A-E3, 2691, PA-VXC-2TE1, NM-HDV-2T1-48, CX-CIP2-ECA2, 7513, CP7910, WS-C6509, 2620, 2950, NSE-1, WS-F6KDFC, WS-C4224V-8-FXS, MGX AXSM-8-155-F, 2613, NM-4T1-IMA, WS-C4840G LOAD BALANCER, PA-A30OC3 SMI, WS-X5239-RJ21, PA-GE, AIM-VOICE30, 7120-T3, CERENT 15327, CE-510, CE510, CE-560, CE560, WAI-T3-4BNC, 15454-DS3-XM-6, NM-HSSI, CP-7905, NM-4T, WS-C3750G-24T, WS-X4448-GB-RJ45, VWIC-2MFT-E1-DT, 1545-SA-NEBS3E, OSM-40C12-POS-SI, WS-C4006-S2, BPX8620, 3GE-GBIC-SC, NPE-G1, AS5300-94 VOIP, WS-X6KS2U-MSFC2, PA-MC-2T3+, WS-X6816-GBIC, 6920, CONTENT ENGINE, PA-T3+, PIX-535-UR-BUN, PIX 535, CSS11155, CVPN3060, AS535, UBR-MCW-PDA, WS-X6748-GE-TX, 7410ASR, ACCESS SPECIFIC ROUTER, CSS-11801, CS-800 CS800, CSS-11850, UBR7111, WS-C6513, UBR-7246VXR, WS-X6548-RJ45, MGX8850, AS5800VOIP, WS-C6509, AS54-16E1-480-AC, AS54-16T1-480-AC, AS5400-HPX, CE-7320, WS-X6324-100FX-MM, 3745, NM-HDV-2E1-60, WIC-1T, 3745-IO-2FF, WS-X6816-GBIC, CE-7320, NPE-400 NPE400, WS-G5484, WS-X6248A-TEL, WS-X4014 SUP III SUPERVISOR ENGINE, CERENT ONS 15454-OC34IR-1310, 15454-E1000-2, 4507 AND THE LIKE! AXSM-16-155/B, AXSM-16-T3E-E, AXSM-4-622/B, AXSM-8-155-E, MGX-SMFIR-4-155/C, SMFIR-2-622, SMFIR-8-155-LC/B, MGX-AUSM-8E1/B, MGX-VISM-8E1, MGX-VISM-PR-8E1, MGX-VISM-PR-8T1, MGX-VISM-8T1, MGX-BNC-2E3, MGX-RPM-PR-256, MGX-RPM-PR-512, MGX-RPM-XF-512, MGX-SMFIR-1-622/B
PXM1-1-622, PXM1-4-155, VCO/4K chassis with AC or DC power supplies
VCO-ICC, VCO-IO-E1-16, VCO-SPC, VCO-SRM

DIALOGIC AND INTEL: (CURRENT REQUIREMENTS AS WELL AS ITEMS WE PURCHASE ALL THE TIME FOR STOCK) PLEASE SEND A LIST OF WHAT YOU HAVE!

DM/V600B-2T1 HDSI/480 HDSI/720 HDSI 960 DM/V480A-2T1 DM/T1200-4E1 PCI DMN9604T1 PCI DM/F240-1T1-PCI HDSI/1200-PCIU DMN160TEC CPI2400CT-T1 DL300916 CPI-24 VFX/41JCT-LS DISI24R2 DI/SI24 DI0408LSAR21 CPI400B2 D/42NE2PCI VFX/40ESC-PLUS CIP200B2 D/42NE2PCI DM/V600A-2E1 DM/V3600BP DM/V600BTEP DM/V1200BTEP DM/V2400A BRI/2VFD D/4PCI D/300JCT-E1 DM/VF240-1T1-PCIU DM/VF300-1E1-PCIU VFX/PCI D/41JCT-LS D/120JCT-LS D/160JCT D/240JCT-T1 D/320JCT D/480JCT-1T1 D/480JCT-2T1 D/600JCT-E1E DMV160LP D/600JCT-2E1 DM/V2400A VFX/41JCT-LS DM/V9600A-4T1 DM/V1200A-4E1 DCB/320SC DCB/960SC MSI/80-GBL MSI/160-GBL MSI/240-GBL CP6/SC CP12/SC CPI/100 CIP/200B CPI/200B2 CPI/200-PCI CPI/400B CPI/400B2 CPI/400BRI PCI CPI/400-PCI CPI-2400-1T1-PCIU CPI/3000-PCIU CPI/3000-1E1-PCIU DM/F240-1T1-PCIU DM/F240-CPCI DM/F240-PCIU DM/F300-1E1-PCIU DM/F300-CPCI DM/F300-PCIU D/FPCI D/4PCIU D/41EPCI D/80PCI D/80SC D/160SC D/160SC-HS D/160SC-LS D/240PCI-T1 D/240SC D/240SC-T1 D/240SC-2T1 D/300PCI-E1 D/300SC-E1 D/300SC-2E1 D/320PCI D/320SC D/480SC-2T1 D/600SC-2E1 D/640SC DIALOG/4 DM/V480-4T1 DM/V600-4E1 DM/V960-4T1 DM/V1200-4E1 PROLINE/2V D/21H D/21D D/41D DIALOG-4 D/41H D/4PCI D/41JCT-LS D/41ESC D/42DSX D/42-NS D/81A D/82JCT LSI/120 D/120JCT-LS DTI/241SC CP6SC CPI400PCI MSI-R SI-GLOBAL SI-80PCI GLOBAL DM/IP0821A-T1 VFX/40ESC SCX/160 MSI/SC-R

FUJITSU: (CURRENT REQUIREMENTS AS WELL AS ITEMS WE PURCHASE ALL THE TIME FOR STOCK) PLEASE SEND A LIST OF WHAT YOU HAVE!

FLASHWARE FC9580 FLM4500 FC9600 FC9607 FC9608 FC9612 FC9616 FC9520 FC9580 FLM9660 FLM150 FLM2400 FLM4500 FC9580HUB1-I02 FC9511MMF1-I18 FC9512WL10 TRANSPONDER FC9511SCU17 FC9616H6E2 FC9612LDE2 FC9520CPU1 FC9520MEM1 FC9529AHB1 FC9520FP11 FC9520FP21 FC9520ST31 FC9520C8C1 FC9520C2D1 FC9651PW11 FC9651SA11 FC9651MD22 FC9677TS11 FC96771E12 FC9677D122 FC9677D312 FC9678CN12 FC9678CNS51 FC9678PW11 FC9678SA11 FC9678NM12 FC9602ML34 FC9602LW33 FC9511RCF1 FC9580U FC9511MSF1I03 FC9580L3F5 FC9681C2 FC9520D1U2 FLASH FC9607HTL3 FC9608M2L1 FC9607HRL3 FC9580SHF2 FC9580CPU1 FC9580DCC1 FC9580HUB1 FC9580SFII FC9580ST31 FC9580VF11 FC9580DSW1 FC9580DS31 FC9580F8C1 FC9580L2CS FC9580C3F3 FC9580GLX1 FC9580D1V3 FC9580L3FS FC9580FTX1 FC9616H6L2 FC9616LRF1 FC9616MDA1 FC9616SRF1 FC9616SVD1 FC9616MPD1 FC9616HLT1 FC9616FAC1 FC9616TCE1 FC9616TCA1 FC9616LRT1 FC9616AWE1 FC9616PW61 FC9616SAM2 FC9616HCL1 FC9616SF11 FC9616FAC2 FC9616HCL2 FC9520CPU1 FC9520MEM1 FC9520AHB1 FC9520ST31 FC9520SF21 FC9520VF12 FC9520D1U2 FC9520DPU2 FC9520C2B1 FC9520D3IU FC9520F2B1 FC9520F8C1 FC9612SAM2 FC9612MDA1 FC9612MDM1 FC9612LDE2 FC9612AWE1 FC9612PW11 FC9612MST2 FC9612HCL1 FC9612LSD1 FC9612LD11 FC9612 H6C1 FC9612TSE1 FC9612MPD1 FC9607HTL8 FC9607HRL1 FC9607SVB2 FC9607HSN2 FC96079604PPM FC9681D3S1 FC9608CAB1 FC9608MPD2 FC9608M2L1 FC9608MTH1 FC9608HTH1 FC9608HSC3 FC9608HSC4

LUCENT: (CURRENT REQUIREMENTS AS WELL AS ITEMS WE PURCHASE ALL THE TIME FOR STOCK) PLEASE SEND A LIST OF WHAT YOU HAVE!

TL122 TL118 LPA400B TNT-SL-E100MD TNT-SL-E100BC LPZ100 FAC100 COM101 J1C282AB 44WW16 44WW28A 44WA31B ULAM LPA380D LPA380C ES660 LPZ100E KTU1B UN588 MC5D097A3E A4F TN844E 44WR27B UN582B SERIES II 44WA8 ANYMEDIA FAST SHELVES LPA380C LPA300C LPA380 LPA300 UCS1000 TN844D J41660-CA3 LAM LAC J41660-CA2 MC5D045A3D 494GB STGR-LIM-AD-48 STINGER STGR-LPM-48-RP STGR-LIM-T1-24 STGR-LIM-AD-24 STGR LIM-SQ-48 TNT-V-SL-ADI-C TNT-P-SL-ADI-C 364B2 TN844E TN335E, TN831C, KTU1, MC5D045A4F, MC5D045A4E, MC5D097AE3, TN1863, TN1873, TN1891, TN1719A, TN1719, KTU1B, UN376E, UN375F, LPZ100C, LPZ100B, LPZ100D, 44WA32, 44WA32B, TN1058C, KBN22B, BBG2B, TN1423, AEK86B, ES460C, KS24373-L2, LAA2, LAA18, LAA21, LAA23C, LAA25, LAA28, LAA10, AUA111, 364A2, MC97755A1B, TN1684, AUB2B, AUB2, ES661C, MC5X242A2E, TN1841, KBN18B, KBN19B, TN1713B, TN880, KS24051-L3, KS24228-L1, KS24210-L1, J41660A-2, BBF1B, TN838, TN1685, WP30B, LEY14AE, 44WW25, 44WW28, 44WW28A, 44WR27, 44WA32B, 44WA32 V 1:9+44WW27, KS24019-L102B, KS24019-L104C, UN399, 24G-U, 44WR8, 29G-U, BBG11B, BBG8B, BBF2B, DDM2000, TNT-SL-CT2, TNT-V-SL-ADIC, TNT-P-SL-ADIC, TNT-SL-E100, APX8000, APX8-FL-96DSP, CAJUN SYSTEMS AND PARTS

3COM: (CURRENT REQUIREMENTS AS WELL AS ITEMS WE PURCHASE ALL THE TIME FOR STOCK) PLEASE SEND A LIST OF WHAT YOU HAVE!

ANY NBX100 PHONES, SYSTEMS, NBX V3000 V 5000 3C10201 3C10117C OR PARTS, COREBUILDER, SS3 NBX SUPERSTACK 3, 3C10114, 3C10116, 3C10116B, 3C10117, 3C1020, 3C10111, 3C10110, 3C10135, 3C10201, 3C10202, 3C10139, 2101PE PHONES, 3C10115, 3C1102B, 3C10120, 3C10121, 2101 PHONES, 3C10248, 3C10248PE, 3C10201, 3C10202. 3C10114C 3C10116B 3C10239 3C10201 3C10202 3C10222 3C10221

ADTRAN & WESCOM: (CURRENT REQUIREMENTS AS WELL AS ITEMS WE PURCHASE ALL THE TIME FOR STOCK) PLEASE SEND A LIST OF WHAT YOU HAVE!

MX2820 MX2800 1186002L1 TOTAL ACCESS TA850, TA750 AND PARTS, PSU, BSU, FXS, FXO, ATLAS 890, 1186002L1 1181113L1 1181003L1 1181018L2 1181413L2 ATLAS 800, ATLAS550, TRACER, MX2800 DS3 MUX, 1181201L1, 4203624L1, 1202300L1, 1213017L1, 1150028L1, 1180408L1, 4179611L3, 1221051L1, 1245002L6, 4223026L1, 118113L1, 4205290L8, 1223026L1, 120206L1, 1175201L1, 1200305L1. WESCOM 3605-00 3603-01 3125-52 3606-00 3657-00 3658-01

TELLABS AND CARRIER ACCESS CAC: (CURRENT REQUIREMENTS AS WELL AS ITEMS WE PURCHASE ALL THE TIME FOR STOCK) PLEASE SEND A LIST OF WHAT YOU HAVE!

TITAN EZT3 82.5326 82.5520 83.5535A 82.4420LP 81.5506B 81.4420LP 81.5381 82.5517A 248RF 263E-1 81.5381 4420D 9196 4462B 4419B 81.55442 82.6132 82-6132 1912 1913 3410B 4424 4445A 4462B 4419B 4412U 5311 82.5520 83.5535A 81.4348 81.5546 81.5365 81.5545T 81.5517A 81.5318A 83.4008 81.5506B 83.5535A 81.5519 81.4424 81.4445A 81.5517A 81.5514DD 81.5543A 81.5519 81.4003C 82.4003C 83.4003C 81.4424 81.5516DD 81.5544T 81.3410B 81.5512B 81.4410S CARRIER ACCESS CAC WIDEBANK 28 NEBS CHANNEL BANKS, 740-0029 740-0067 740-0037 740-0047 ADIT600 GR303 930-0073 930-0191 930-0106 740-0017 740-0018 WP28 740-0044 ACCESS NAVIGATOR 930-0107 930-0201 930-0096 930-0194

AVAYA: (CURRENT REQUIREMENTS AS WELL AS ITEMS WE PURCHASE ALL THE TIME FOR STOCK) PLEASE SEND A LIST OF WHAT YOU HAVE!

ORINOCO ACCESS POINT AP1000, AUDIX LX1000, UCS1000, EXS-2000 EXS-CPU-1300, EXS-SS7, EXS-MIO-1300, ACX8000, CALLMASTER 4, PATHSTAR, MERLIN MAGIX, EXCEL, CAJUN P882, CAJUN P333R, CAJUN P550, S8300, G700 GATEWAY, IP4612 PHONES, IP4624 PHONES, VSU-5000 VPNET, 3606 SPECTRA VOIP LINK TNT-AC-H

CARRIER ACCESS: (CURRENT REQUIREMENTS AS WELL AS ITEMS WE PURCHASE ALL THE TIME FOR STOCK) PLEASE SEND A LIST OF WHAT YOU HAVE!

ADIT-800 GR-303 ADIT800 740-0018 930-0073 930-0080 CAC WIDEBANK 28 ACCESS BANK II CAC 24 CAC 12 DS3 MUX AB-11 ACCESS BANK II 900-0011 930-0073 ADIT600 ADIT 600 FXO NEBS FXS CARDS ACCESS NAVIGATOR 930-0200 930-0088 930-0106 930-0107 930-0191 930-0192 EZT3 710-0005 930-0201 CACTUS LITE ADIT600 930-0088 LITTON BROADMORE 7665-17B ATM 930-0201

SYMBOL: (CURRENT REQUIREMENTS AS WELL AS ITEMS WE PURCHASE ALL THE TIME FOR STOCK) PLEASE SEND A LIST OF WHAT YOU HAVE!

PDT-3100, PDT-3110, PTC-960SL, SPECTRUM, SPT1800, SPT1550, PDT-6846, PDT-6842, PDT-8046, PDT-6810, PDT-3100, PDT-3140, PDT-3146, PDT-2800, PDT-8800, PDT-2700, PDT-2846, P370, P470, LRT-3800, LS-4804, LS-9208, PDT3100, PDT3110, PTC960SL, SPECTRUM, SPT1800, SPT1550, PDT6846, PDT6842, PDT8046, PDT6810, PDT3100, PDT3140, PDT3146, PDT2800, PDT8800, PDT2700, PDT2846, P370, P470, LRT3800, LS4804, LS9208

FOUNDRY: (CURRENT REQUIREMENTS AS WELL AS ITEMS WE PURCHASE ALL THE TIME FOR STOCK) PLEASE SEND A LIST OF WHAT YOU HAVE!

F5, BIGIRON, BIG IRON, SERVER IRON, FAST IRON, TURBO IRON, NET IRON, BIG IRON, B4000, B8000, SERVER IRON XL-B8G-8LAA, SI800, 7204, FBSL B16, MXGMR4, TSR8F, NSR16-A, NSR24, FCSLB16, FAST IRON II, FAST IRON III, FI4000

BROOKTROUT: (CURRENT REQUIREMENTS AS WELL AS ITEMS WE PURCHASE ALL THE TIME FOR STOCK) PLEASE SEND A LIST OF WHAT YOU HAVE!

TR1000+P60V-2T/E1 TR1034+P24H-T1 TR1034+P8H-T1 TR114+UP4D TR114_UP2L P60Vv-2T/E1 TR114+P4D TR114+P16V,S TR114+P4L TR114+14L TR114+18P TR114+P16V TR1034+P24H-T1 TR1034+P8H-T1 TR114+P8V-T1 BROOKTROUT TR114+P16V TR114+P4V TR114+ P8V TR114+P84T1 KOFAX ADRENALINE 1700V VIDEO ACCELERATOR EH-1700-2000 850V

FORE/MARCONI: (CURRENT REQUIREMENTS AS WELL AS ITEMS WE PURCHASE ALL THE TIME FOR STOCK) PLEASE SEND A LIST OF WHAT YOU HAVE!

FORE/MARCONI ASX-4000, ASX-200BX, ASX-1000AC, PC8/622MMSC1, NM-4/E3D, NM-4/DS3D, ASX-1200, ASX4000, ASX200BX, ASX1000AC

FLUKE : (CURRENT REQUIREMENTS AS WELL AS ITEMS WE PURCHASE ALL THE TIME FOR STOCK) PLEASE SEND A LIST OF WHAT YOU HAVE!

DSP-4100, DSP-4000, DSP-4300, 743B, ONE TOUCH SERIES II, SR-4000, 744, 199C, DSP4100, DSP4000, DSP4300.

EXTREME NETWORKS/NET APP NETWORK APPLIANCE: (CURRENT REQUIREMENTS AS WELL AS ITEMS WE PURCHASE ALL THE TIME FOR STOCK) PLEASE SEND A LIST OF WHAT YOU HAVE!

SUMMIT 7I, 11704, SUMMIT 48I, SI 2004, BLACK DIAMOND G8XI 14001, FM-32TI, 13011, ALPINE 3808, NET APP F840, F760, F740

JUNIPER, DATUM, BROCADE, RHETOREX : (CURRENT REQUIREMENTS AS WELL AS ITEMS WE PURCHASE ALL THE TIME FOR STOCK) PLEASE SEND A LIST OF WHAT YOU HAVE!

JUNIPER M5, M10, M40, M20, ERX1400 EDGE, UNISPHERE ROUTING SWITCH, M160, SSB-M20, ERX1402, DATUM AUSTRON GPS RUBIDIUM PRR-10 GPS, SYMMETRICOM OT-21, VSAT PSM-2100. BROCADE SILKWORM 3900, 3800, 2800, 2802, 2250. RHETOREX RDSP 24000, RDSP 16000, RTNI-ATT/ASI

NATURAL MICROSYSTEMS NMS & PARADYNE : (CURRENT REQUIREMENTS AS WELL AS ITEMS WE PURCHASE ALL THE TIME FOR STOCK) PLEASE SEND A LIST OF WHAT YOU HAVE!

PARADYNE 8355-B2-000 6050-B1-000 NMS AG6000C AG-4000 80300 AG-2000 80350 CG6000C 5723 5724 5376 8816 8817 TX-2000 AG2000 AG4000C FRONT 5906 5958 REAR 50015 QUAD E1 5723, 5666 CPCI 80609 5754, AG/E1 TX2000 SS7 TX3210 5646 3210 VOIP.

ALCATEL & ADC : (CURRENT REQUIREMENTS AS WELL AS ITEMS WE PURCHASE ALL THE TIME FOR STOCK) PLEASE SEND A LIST OF WHAT YOU HAVE!

3AL45028AA 3AL45028AJ 3AL45028AI 3AL45028AE 3AL45028AL 3AL45028AN 3AL45028AA 3AL45028AJ 3EM04457AA 3AL34963AA 3AL34075AB TRIBUTARY 3AL36154AA 3AL34065AA 3AL36155AA 3AL34277AA OPTICAL STM1 622-9458-001 644-0167-013 622-9491-004 622-8871-001 622-8989-001 3EC16274AM 3EC15905AA 3EC15908AA 3AL48029AA 3AL49003AB 3AL34007AA 3AL34066AAB 3AL34067AA 3AL34711AB 3AL34731AA 3AL34732AA 3AL34787AA 3AL34277AA 3AL34067AA 3AL34280AA 3AL36451AA 3AL34075AC 3AL78894CA 3AL78896CA 3AL78898CA 3AL79029CA 3AL78856BA 3AL78815AA 3AL78823AA 3AL34275AA, 3AL07385EB 3AL78864AA 3AL69937EA 3AL78828AA 3AL34481AA DMX-3003 69404068-012 SE-BAS-DS3 SE-BAS-E3 SE-BAS-OC3SML 1000BBX TERABIT ROUTER 1100HSS MULTISERVICE SWITCH 1100 LSS VLAN 7470 PLATFORM 7770 ROUTING CORE PLATFORM OC-5052 POWERRAIL 5200 OMNICORE 5052 3AL48031AK 1648SM 3AL48873AJ 36170 7470 7670 OC-5000 STRATUM 3 SSU OMNISWITCH 7000 1603 SONET EXTENDER 1640 OADM 7270 7404 1648 HDR SONET REPEATER 3EC15905AA 3EC15905AB 3EC15907AA 3AL3585AB 3AL34732AA 3AL78836AA 3AL78833AA 3AL78856BB 3AL78895CA 822-0354-005 644-0327-005 622-9743-005 666-0003-005

ADC WIDEBANK28 EZT3 BIGBAND CUDA 1200 SPECTRAFLOW DSX4R ADIT600 ADIT-800 ADIT800 DSX-4H-MBRC MPOP-2 DSX-4R-M40 DSX-4R-MB140 DSX-4R-MB240 DSX-4R-24 FGS-MHXP-B FGS-MSHS-B DM-1C0028 DSX-4H-SBRC

NORTEL: (CURRENT REQUIREMENTS AS WELL AS ITEMS WE PURCHASE ALL THE TIME FOR STOCK) PLEASE SEND A LIST OF WHAT YOU HAVE!

NTCA04KP NTCA04KQ NTCA04YP NTCA04WP NTCA04LQ OPTERA NTQX90AA NT1X80AA NTLX61AA NTLX86AA NTCA26CA NTMX81AA NVIE NTNP41AA NTCA06GP DMS100 DMS500 DMS250 OPTERA LH STM-64TR VOIP T7316E T7316 TERMINALS STM-64 SPME SCLPA QPC745B70 PP8600 PB2002005 PASSPORT 8100 PASSPORT 7480 PASSPORT 7440 PASSPORT 6480 PASSPORT 6440 PASSPORT 15000 PART OPTRA METRO 5300 OPTRA METRO 5200 OPTRA METRO 3500 OPTRA METRO 3400 OPTION 81C

OPTION 61C OPTION 61 OPTION 11C OPTERA METRO OM5300 OM5200 OM5100 OM3500 OM3400 NTTG96AA NTSX06AA NTSX05AA NTST58AB NTST10AB NTST08AA NTRX50NL NTRX50ND NTRX50NC NTRX50NB NTRX50GX NTRH9045 NTNX51AA NTNP40AA NTNP44AA NTNP41AA NTNP40AA NTNM70EM NTN484LH NTN484LF NTN481DA NTN476AH NTN458MS NTN452NH NTN452AH NTN442DA NTN442AA NTN434AA NTN433BB NTN430AA NTN414AB NTN414AA NTN413AA NTN410CA NTN406AA NTN404JA NTN404CA NTN404AA NTN401AA NTMX9005 NTMX9004 NTMX87BA NTMX81BA NTMX75DA NTMX71AA NTLX91BA SPM

NTLX91BA NTLX86AA NTLX82BA NTLX82AA NTLX72AA NTLX71AA NTLX60AA NTLX56AA NTHX51AA NTHR29FA NTHR29DA NTGS89DB NTGS70BA NTGS63BA NTGS63AA NTGS60BA NTGS58CA NTGS57AA NTGS40AA NTGS30AA NTGB06CA NTFN14GA NTDU14CA NTDR74AC NTCC99AC NTCA90AA NTCA89GB NTCA88BA NTCA84GB NTCA70VK NTCA70PK NTCA70MK NTCA70LK NTCA70KK NTCA70JK NTCA70GK NTCA70FK NTCA70EK NTCA62DA NTCA59AA NTCA53AA NTCA52AA NTCA51AA NTCA50BA NTCA49AA NTCA48AA NTCA44AA NTCA41CA NTCA35AA NTCA30UK NTCA30NK NTCA30FK NTCA30AK NTCA26CA NTCA26BA NTCA24AA NTCA20BA NTCA20AA NTCA13CC NTCA13BA NTCA13AC NTCA11CK NTCA10FC NTCA10EC NTCA10DC NTCA10CC NTCA10BA NTCA10AA NTCA07XK NTCA07LK NTCA07GK NTCA07FK NTCA06QL NTCA06LP NTCA06KP NTCA06KK NTCA06GP NTCA06FP NTCA06EP NTCA04KP NTCA04KK NTCA04FP NTCA04EP NTCA04EK NTCA01UQ NTCA01UL NTCA01QQ NTCA01QL NTCA01MK NTCA01KQ NTCA01KL NTCA01JQ NTCA01JK NTCA01GQ NTCA01GL NTCA01FK NTBX01BA NTBW70BA NTBW70AA NTAX93AB NTAX74AA NTAU18AA NTAU03AA NT9Y14BA NT9Y12AB NT9X53AA NT9X44AD NT9X40DA NT9X40BB NT9X36BA NT9X31AA NT9X30AA NT9X20AA NT9X17CA NT9X17AD NT9X17AA NT9X14EA NT9X12AD NT9X120BA NT9X10CA NT8X18BB NT8X06AB NT8E62BA NT8E19AA NT8E13SM NT8E13LL NT8E13JM NT8E13JL NT8E13GL NT8E13FM NT8E08BD NT8E08BC NT8E03AE NT8E01PQ NT8D09AL NT8D04BA NT8D02GA NT8D01BC NT7P43CA NT7P43BA NT7P43AC NT7P43AB NT7P43AA NT7P40AA NT7P30CA NT7P30BA NT7P30AC NT7P30AB NT7P30AA NT7H69BD NT7H66AA NT7H63AA NT7E56CA NT7E24FB NT7E08BA NT7E05JB NT7E04EA NT7E02PA NT7E020LA NT7E01CB NT7B10AADU NT6X92EA NT6X86AB NT6X85AB NT6X78AB NT6X73AA NT6X70CA NT6X70AA NT6X69AD NT6X60CA NT6X60AA NT6X53AA NT6X52AA NT6X51DA NT6X51AC NT6X50AB NT6X48AB NT6X48AA NT6X44AA NT6X42AA NT6X41AC NT6X41AA NT6X40GA NT6X40FB NT6X40FA NT6X40AA NT6X36AA NT6X30GB NT6X30CA NT6X30AA NT6X21AD NT6X21AC NT6X19AA NT6X17BA NT6X17AC NT6X17AB NT6X17AA NT6X14AA NT6X01AF NT6X01AD NT5C05DC NT4T24AM NT4T24AD NT4T02CC NT4S20AA NT4S01AB NT4S01AA NT4K75AA NT4K73CA NT4K68AA NT4K67AC NT4K67AC NT4K65AB NT4K62AB NT4K56AC NT4K55AA NT4K52FB NT4K30AA NT3P20XC NT3P20GA NT3A40AC NT3A39AC NT3A36AA NT3A26AD NT3A10HC NT3A10HB NT2X70AF NT2X70AE

NT2X09AA NT2X05AC NT2T42AB NT2K42AA NT2H04BB NT2H04AB NT2H03CB NT1X89BA NT1X80AA NT1X77AA NT1X75AA NT1X67BD NT1X55DA NT0X67AA NT0X50AA NT0263AA MERIDIAN MAIL M5208 M2616 M2008 I2050 I2004 I2002 GIGASTACK SWITCH FIREWALL EB1639116 5614 EB1639029 5112 EB1412013 2424 EB1404009 DV45 DS1405C08 DS1404055 DS1404034 DS1404026 DS1404014 DS1404011 DS1404010 DS1404009 DS1404008 DS1404007 DS1404006 DS1404003 DJ1405C01 DJ1404067 DJ1404054 DJ1404004 DJ1402C18 DA3501C13 CVX SS7 GATEWAY CVX 1800 CV1101003 CV1001005 CV0011045 CV0011044 CV0011012 CV0011003 CV0011002 CV0011001 CV0004014 CV0004002 CU1004B29 CONTIVITY 2600 CL1333001 CL1304002 CICS CALLPILOT BUSINESS POLICY BCM400 BCM1000 BAYSTACK 5510 BAYSTACK 470-48T BALANCER AS1312001 ALTEON LOAD AL2033013 AL2033012 AL2033009 AL2033005 AL2033003 AL2018005 AL2018004 AL2012C08 AL2001E15 SWITCH AL2001E14 450 AL2001C20 AL1001E01 AG2204016 AG2111005 AG2104044 AG2104036 AG2104035 AG2104022 AG2104009 AG1304014 AG1304003 AG1004008 AG1004005 AG1004001 AG0011004 AF2104006 AF0011005 AF0002C13 AE1101003 AD2236001 AD2207001 AD1011009 AD1004004 AD0005C04 ACE DIRECTOR AA1419015 AA1419013 AA1419001 AA0011004 AA0004001 AA0002001 A0803598 A0803597 8600 CORE SWITCH 74036-16 74009-08 74004-08 74002-16 3505B 3314A-03 NTLX65BA 75010 75000 73001 73000 71000 50038 50022 34002 NTGS63BA XCEM NTBW70AA NTBW70BA S8000 GMS BTS CDMA METROCELLS 800Mhz/1900 MFRM NTQA01DA-02 NTQA01DA-07 NTQA01DA-13 NTQA50DB NTQA88PA NTQA50GA-02 NTQA45MA NTAX88CA RMCNT8X47CA NT3P20XC ERMC TDMA FRAMES NTFM22CA NTHX51AA SCLPA NTNP40AA NT3A09CA NTEX22CA NTN414AB NTCC8933 NTEX93AB NTCA07PK NTCA07PP NTCA07JP NTCA13CC NTCA13CA NTN412AA NTN435BA NTCA07QK NTCA07HP NTCA07GQ NTN440BA NTN435BA NTN435AA NTN441AA NTN441AC NTN438DA NTN452JH NT4K67AC NT3A10HC NT8D09BB NTIMS112 NT4X31EA NTI MS5312 NT4X37EA NTI-M5209 NT4X36EA NORSTAR M7208 NT5B30AA M7310 ASTRA 9316W M9216E NT6X17AC NT6X21AC NT6X20AA NT6X19AA NT6X18AA NT4S01AB NTCC99AC NTCC99AA NT9Q86BE NTN442BA NT6X40EC NT6X40GA NT0H10CB NT0H10BC NTN435AA NTEX22CA NTEX76AA NTEX93AB NTRX60AA RLCM M2616 M2317 M8009 MT2N24AD NTN440FA NTN440BH NTN430BA MAPPER NTCA30AK NTNQ66AA NTCA21AA NTN435BA NT4K65AB NT4K62AB NT4K70AA NT4K73CA NTN401AA NTN431AA NTN434AA NTLX44AA NTN412AA NT3A06BD NTCA07HK NTCA07JL NTCA07JQ NTCA07HP NTCA07GK NTCA07PK NTCA07GQ NT0H52AA ALTEON WSM DS1404045 NTN404ABA NTN430AA NT5C05CC NTMX81AA NTMX87AA NTMX75BA NTMX76CA NTZP49AE NTOH19DAALTEON EB1639116 FIREWALL 5614 BCM T7316E AL2001E15 BSP2000 MICS SSL ACCELERATOR 410 EB1639017 BCM400 BCM1000 EB1404009 2424EB1412 MINI-BTS NTGK2119 NTGK15BA NTGK22AA NTGK23AA NTGK24AA I2004 M3904 M3903 8648TXE M7310 BAYSTACK 5520 AL1001E05 5510 AL1001E01 I2002 IP PHONE NTGU82AA NTDU90BA